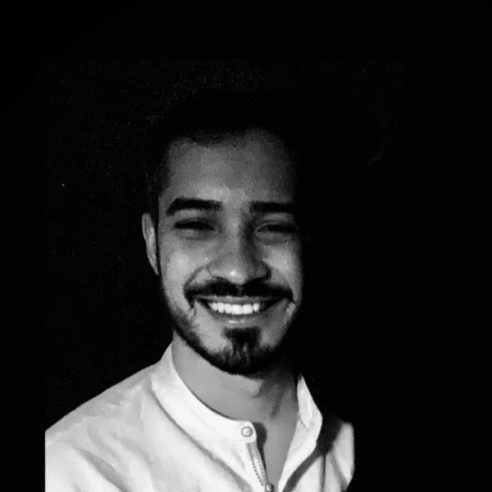 The first point about me: I'm curious and passionate about Design, since I was a child. I started my first project with 12 years and with 16 I created my own digital agency.

Since then, I had 3 startups and worked as a design consultant in the sectors of health, retail, content marketing and finance. 
Envato, VideoBlocks, Wattsense, Trello, Microsoft, Resultados Digitais, TecMundo, Click Jogos, Baixaki, The BRIEF, MegaCurioso, Voxel, MinhaSérie, Zendesk, Algar Telecom, Udemy, Udacity, Intel, Mackenzie, Google, Martins, IBM Brasil, OMO, Caixa.
Holistic and systemic view; Multidisciplinary; Readiness to share learning; Communicative; Focused on the user without forgetting how business rules; Culture driven by data and people; Strong energy applied to achieve business goals and KPIs; Constantly seeks resilience and tenacity; Leadership by listening.
Nossos Psicólogos (Health Tech / SAAS)
Mid-Level Product Designer
FerreiraStudios (Consultant)
Product Designer & Content Creator
MBA 
•
Design Thinking & Digital Business Management
Northwestern University - Coursera
Refresher Course 
•
Leadership Through Design Innovation
ESPM - Escola Superior de Propaganda & Marketing
Post-Baccalaureate 
•
Communication & Digital Design
The Interaction Design Foundation
Refresher Course 
•
UI Design Pattern / Mobile UX
University of California (San Diego) - Coursera
Refresher Course 
•
User Experience: Research and Prototyping
Bachelor's Degree 
•
Communication & Graphic Design
In 2015 I founded FerreiraStudios - one of the first YouTube Design channels that today has 70.000k subscribers and more than 3 million views, where I share reflections, design methods, tips of creative tools and insights about how to think design.
In 2019 I founded the ProductUp - a content service focused on microlearning to promote continuous learning about digital product management. and design.
Startup to control fraud and chargeback of card machines.
Specialized veterinary care for your pet right at your home.
Inspetoria São João Bosco